As we mentioned previously, Cheryl is out of the office due to medical situation. It was originally thought that she would be out of the office for a few weeks following surgery.  Unfortunately, things did not go as planned.
Cheryl was diagnosed with colon cancer on May 10th, and had surgery on May 22nd.  Unfortunately, they were not able to perform the intended surgery and had to go to Plan B.  Plan B involves a course of aggressive chemotherapy for 2 to 3 months, followed by the surgery that was supposed to happen in May, and ending with more chemotherapy.  Cheryl was back in the hospital to have a port inserted on June 22nd and started chemotherapy on June 24th.
Sadly, this means Cheryl is out of the office for the remainder of the year, per her Doctor's orders.
While this was not the outcome Cheryl expected, her mood is positive and her warped sense of humor is intact (she has named the tumor Rat Bastard and insists she is now a Borg with the port insertion).  Additionally, her Doctor has given her an excellent prognosis.
If you'd like to send her a note or card, please send them to the office and we will forward them to her.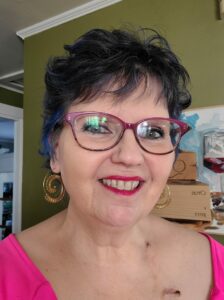 Cheryl plans to be back in the office in plenty of time for tax season. In the meantime, we continue to ask your support and understanding during this difficult time.